Mr Papadopoulos and staff were extremely friendly and helpful and this always makes coming to Hayfield Primary a pleasure. James, Health & Safety Regional Manager
It's been great working with your staff since 1994, and I can honestly say not one child has ever answered me back, misbehaved or ever caused me a problem. Anthony Devlin Photography
As ever it was a pleasure to be within your school. It is evident from a visitor's perspective how much the pupils gain from being within your school.
Richard Storm, Behaviour Support Services, Derbyshire County Council
Dear Mrs Mills,
I would like to take this opportunity to congratulate you and thank you for the tremendous support this year again in working closely with Hayfield Cricket Club.
The junior section of our club is the primary source of our future senior players. Now we are well into our stride for 2019 we can report that we have registered over 50 juniors from your school again. Nearly half of these are girls. This is clearly down to the enthusiasm of your staff for the game, combined with the clear pathway you signpost to our club. Amazingly this is nearly one third of the school.
If past experience is anything to go by, this isn't just a matter of quantity. You also deliver quality. We have now 6 of our U11s who have had succesfull trials for Derbyshire and have been training with the county squads over the winter. They join a growing pool of our current u15s, 14s, 13s and 12s boys and girls who are already playing for Derbyshire having come through the ranks at Hayfield Primary School.
Thank you for your enthusiasm it's clearly infectious and long may it last.
Regards
Richard Noakes
Junior Committee Chairman
Hayfield Cricket Club.
For the attention of Mr Papadopoulos,
Hayfield Primary School,
Derbyshire.
Dear Mr Papadopoulos,
With reference to my recent visit to your school.
I just wanted to say it was a pleasure visiting Hayfield Primary and talking to such happy, polite, well behaved pupils who took such an interest in the birds - all the staff at the school should be very proud of them.
I do hope everyone enjoyed the talks and displays and look forward to seeing you again sometime in the future.
With kind regards,
Mike
Welsh Bird of Prey Centre
Primrose Court thank you letter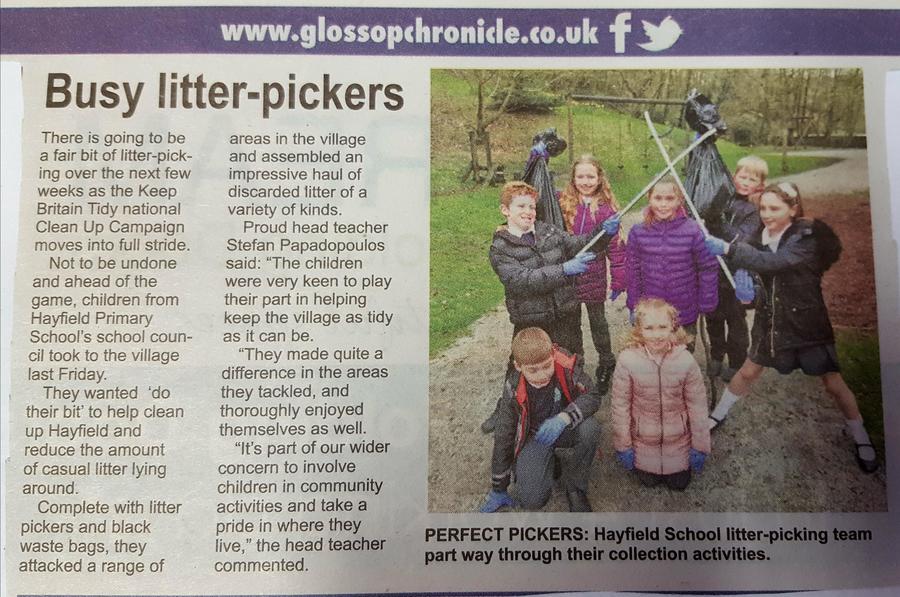 Dear Mrs Barnard,
I've been meaning to write to thank you for such an enjoyable day last term. The staff were unusually welcoming and friendly (I've lost count of the number of schools I've visited where the person who booked me didn't introduce themselves and I didn't even get offered a cup of tea) and the children were delightful: engaged, enthusiastic, friendly and happy.
I mentioned how nice the school was to your head who asked me to put something in writing so please tell him yours is a very special school. It's busy and buzzing with happy children who seem genuinely to want to learn, which is a tribute to all staff and parents. (The parents who came to the book signing were charming as well!) I hope the rest of the year goes well and that the roadworks are done swiftly and efficiently!
John Harris
https://johnharristhestoryteller.com/