Year 5 love to work and learn and have lots of fun.
YEAR 5
Mrs Horton
Welcome to Year 5. We are part of the Upper Junior team. The classes on our corridor work hard to ensure we are the very best we can be. This applies to both our learning and our behaviour. We learn to be more independent, resilient, and responsible.
Our class country is Canada; throughout the year we learn about the natural environment, the people, the history, the food and culture.
In English we continue to develop our reading, writing, speaking and listening skills to a much deeper level in preparation for the rigours of Year 6. In Maths we consolidate the learning we have covered previously and then deepen our understanding by applying our skills and using them to reason and problem solve. In Science we cover biology, studying living things, habitats and life-cycles; the chemistry of material properties and changes; the physics of forces and Earth and space. In Geography we learn about mountains and rivers. In History we find out about Vikings, Anglo Saxons and Ancient civilizations.
We are also passionate readers in Year 5. We have been lucky enough to receive, lots of new books for our class library. We love being the first to try a new book and share recommendations for good reads with our friends. We also subscribe to Scoop magazine and First News to keep us up to date with world events.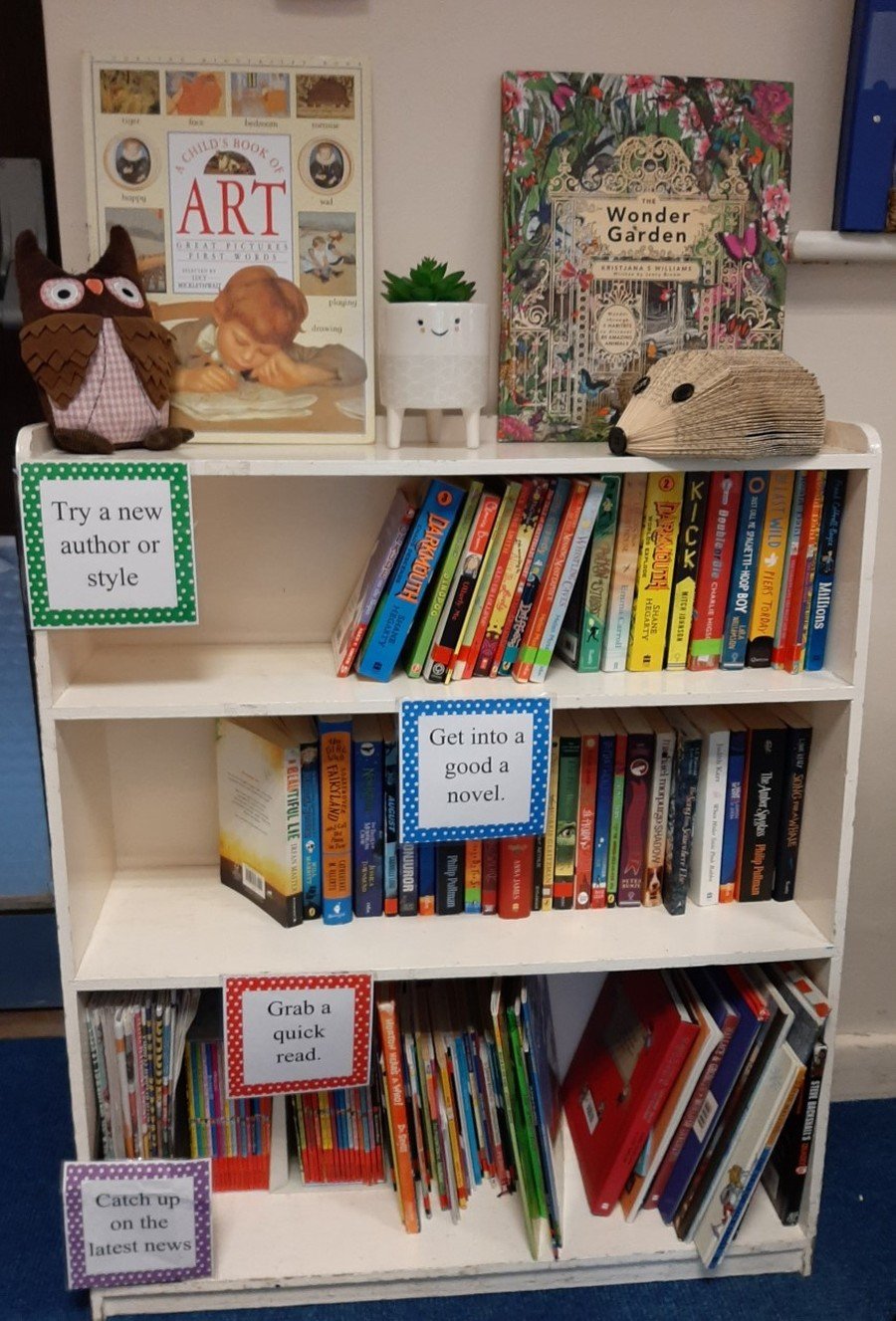 Autumn
In autumn term we have been getting to know our class country - Canada: learning about the people and plants that live there. We have also been finding out about mountains and taking a closer look at the one on our doorstep.
In Science we looked at how forces impact our everyday lives and we will be using this knowledge to help our Design and Technology lessons next term. We also enjoyed observing some brand new kittens; recording and presenting data over their first 10 weeks in order to support our learning about life cycles.
We spent time learning about about different religions in our community and thinking about what its like to be a Muslim in Britain today - we learnt about the Five Pillars of Islam.
We were lucky enough to be joined by Miss Frew this term and everyone enjoyed her lessons; particularly all the Geography work.
Towards the end of the term every child took part in the Bikeability scheme and achieved Level 2 in road safety.
It was hard work getting back into a routine and remembering how to be independent and resilient after the long time away from school last year. We have spent time building these skills back up so that we can really become a fantastic Year 5 class.
Spring
Due to the national lock down, our spring term began with most of us learning at home. Much of our work remained as planned but some had to be changed.
English topics this term to helped us to remember the importance of simply being ourselves. In Shaun Tan's Eric we discovered a character that is different to what was expected but still has something very special to give. In Wonder we have followed the characters, exploring friendships and the importance of the decisions we make. Finally we have thoroughly enjoyed learning about the "Man Who Walked Between the Towers". It has inspired our daily writing and we have learnt so much. Even how to walk on a tightrope!
All the hard work during remote learning really paid off in our Maths lessons. This has really helped us to pick up our Maths topics and carry on as if we have never been away. Confidence is growing beautifully amongst all our Maths learners.
As well as supporting Red Nose Day by dressing-up as an amazing range of "super heroes", we also did a fantastic job raising money for a local charity. We volunteered to sell over 200 chicks and hoped to raise a good amount for Blythe House Hospice. The Year 5 sales team were on the playgrounds at the end of the school day and managed to sell out in a record breaking four days. We raised £333.75! We are very proud of our achievement.
Science provided us with lots of fun learning this term. We were so lucky to have a live lesson with the team from Jodrell Bank. Learning from the real scientists who study space was a great experience. We also used the area we live in to discover the distances between the planets in our solar system. We found out that if earth was the size of a marble and the sun was in our classroom, it is a long walk to Neptune!
Of course we have also enjoyed all the other subjects: finding out more about invaders and settlers in History lessons, PE lessons with Mrs Mills and getting filthy, playing and generally trying out new things in Forest School.
Summer
In the summer Term we will continue working on our Vikings topic and hopefully get offsite to expand our learning. In Science we will be exploring properties of materials. We will also be learning all about changes to the body in our "Living and Growing" topic. Hopefully, with the new rules, we will be able to get some visitors back into the classroom to help inspire us in Art and Design and Technology lessons.