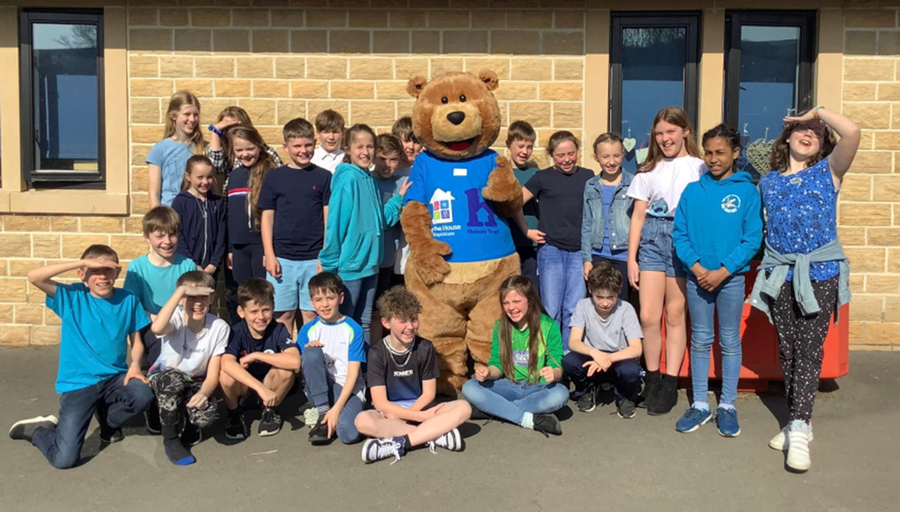 Year 6 is a hard-working, fun-loving place to be.
Year 6
Mrs Horton
Mrs Mills and Mrs Morgan
Welcome to Year 6. We are right at the top of primary school - the final step before heading off for high school. This is the culmination of a long journey filled with learning and growing. In Year 6 we expect our children to be excellent role models and develop confidence, responsibility and greater independence in readiness for their next steps. Our classroom is a place of high expectations, hard work, fun, excitement and laughter.
Our class focus is on The Americas - we look at the geography of North and South America and discover more about the countries, cultures and landscapes.
In English we continue to work on our reading skills, developing our ability to analyse texts; answering questions about content and authorial intent. In writing we work hard to develop our independence and ability to self edit. In Maths we build upon all our skills and use them to tackle problem solving, reasoning and multi-step calculations. In Science we study evolution, living things and their habitats, electricity, light and the circulatory and reproductive systems. In History we look at crime and punishment throughout time. In Geography we learn about the counties of England. We have the opportunity to learn an instrument during Y6 - this year it will be the djembe drums. Art and Design and Technology will be topics inspired by our learning in other subjects. This year always finishes with our big end of year performance.
Oh yes! And Y6 is also the year where we all get to go away together on the residential trip!
Autumn
Our topic this term as been focused on tiny creatures. We started by reading about Barnabus and found out about a secret lab that made "perfect" pets. With the help of "the other Mrs Horton" we have been designing and sewing our own tiny creatures. We enjoyed listening to Robert Swindells's time snatch. This novel is set in the future and tells of a machine that can bring back extinct plants and animals. We then received some alarming (and top secret) news about some missing bugs. Working alongside "Professor Walter Lotterbugs", we carefully constructed non-chronological reports to share with local interested parties.
Our Science topics nicely complimented our work on creatures. We learnt about evolution, Charles Darwin, inherited characteristics and genetic mutations. We then moved on to look at classification and how early scientists like Carl Linnaeus sorted and named living organisms. Finally we carried out a particularly gruesome investigation growing our own micro-organisms in the classroom. There was mouldy (stinky) bread everywhere!
This term we were lucky enough to be visited by a real artist who demonstrated how to look at shape and composition, then use line and shading to create some truly stunning pencil drawings of a simple fly. After everything we have been doing this term with bugs and creatures, this particular activity really helped us to see the beauty and detail in something that we would normally dismiss as ugly.
In Maths we have been looking at place value; formal written methods for addition, subtraction, multiplication and division; fractions and we have finished with some work on translation and reflection.
In Geography we have been learning about counties, countries and continents. We have begun our focus on the Americas (which we will continue to visit throughout the year) and we have taken our learning out into the local community to have a go at carrying out some proper field studies. Following this we worked in groups to put together presentations and deliver our findings.
Other learning this term has included internet safety and coding to create animations; some fabulous group work and dance routines; basketball, table tennis and in RE we were finding out about the similarities and differences between Christians and Humanists.
Finally, our big news for this term was our residential trip to Whitehall. This experience always teaches so much more than the three Rs. Everybody gained in confidence, independence and well and truly stepped out of their comfort zone. We were all very proud of our class' behaviour, willingness to give things a try, resilience and enthusiasm. The residential experience has helped us to build skills that can be drawn upon for the rest of this year and into the future.
Spring
This term we have started an exciting "top secret" link project, working remotely with the Northern School of Wizardry. We have experienced lots of exciting tasks: creating writing instructions for invisibility potions to be sent off by owl for testing; taking a trip by broomstick to a mythical zoo, then writing a recount upon our return; spending time researching dragons and compiling non-chronological reports. We've also had a big focus on the writing process. We have listened to interviews with real authors to find out how they build their ideas and turn them into a finished story. We have created some fiction of our own and then worked on our finishing skills. Making sure that we are efficient editors and understanding that the first draft is not the end product.
Our Science topics this term have been Electricity and Light. We have found out about how to represent circuits in scientific diagrams and how to build our own successful circuits. We have investigated how light travels, the angles of incidence and reflection, why water makes a straw look broken and what happens when light hits a prism. We also had a lot of fun playing around with mirrors to see how periscopes work.
In Maths we have continued developing our knowledge of fractions, decimals and percentages. Then we moved on to learning about algebra. We have also been looking at converting units and comparing metric and imperial measurements. Following this we moved onto area and perimeter and found out how to calculate the area of triangles and parallelograms. We also learnt about volume and calculating cm3. Finally we have been learning about ratio, scales and proportions. Phew!
Our History topic this term has been Crime and Punishment Through the Ages. We started way back with the Romans and moved through the Anglo Saxons, the Tudors and the Victorians. We had a go at some hard labour— stripping individual strands from string. We also looked at modern day forensics—learning about fingerprinting and conducting our own investigation.
We spent a lot of time focusing on Art and Design this term. We have been finding out about the Mexican artist Frida Kahlo. The children really enjoyed the opportunity to work on their artist research pages. They also presented their work beautifully and took great pride in their finished pieces. Following on from this the children worked on their own self-portraits in the style of Frida Kahlo. We linked this project to our PHSE. Thinking abut what makes each of us special and finding the things that make us feel proud and confident. We also had opportunity to create some 3D clay sculptures. Once again taking our inspiration from Frida Kahlo and the animals she grew up with, we sculpted our own clay monkeys.
In addition to all this hard work and fun we have had the large apparatus out in PE, we have completed an Islamic art challenge in RE, we have had a whole morning full of first aid training and we have advised aliens on how to safely take part in online gaming! We are enjoying our djembe drumming lessons and are now getting prepared for our performance in Summer. We also had a real treat when we went to the Bridgewater Hall to see the world famous Halle Orchestra play.
Finally, as part of our PHSE community project Year 6 have been fundraising for Blythe House Hospice this term. We asked all classes to wear blue for a day and invited in the Blythe Bear for lots of cuddles! We took on the task of selling the Easter chicks each day after school. There is yet to be a final count but we are confident that we have raised well over £500. The children are quite rightly very proud of this achievement!
Summer
As we finally reach our very last term in primary school we will make sure that we get the chance to celebrate what has been an incredible journey. We will forge links with local high schools and find out how we can best get prepared for the big move. We will focus on responsibility, resilience, respect and resourcefulness - all the skills required for Year 7. Our written work will look at memoirs and think about texts to help younger readers. We will consolidate all our Maths skills and link to ICT, learning about spreadsheets and having time for some independent project work. Hopefully we will have another opportunity to spend the day cooking and learning about the culinary delights of Brazil with excellent tuition, once again, provided by Kinder Cooking. Finally the really big task this term is to put together an end of year show that will help us to truly celebrate the end of our primary school journey. Exciting times are coming!