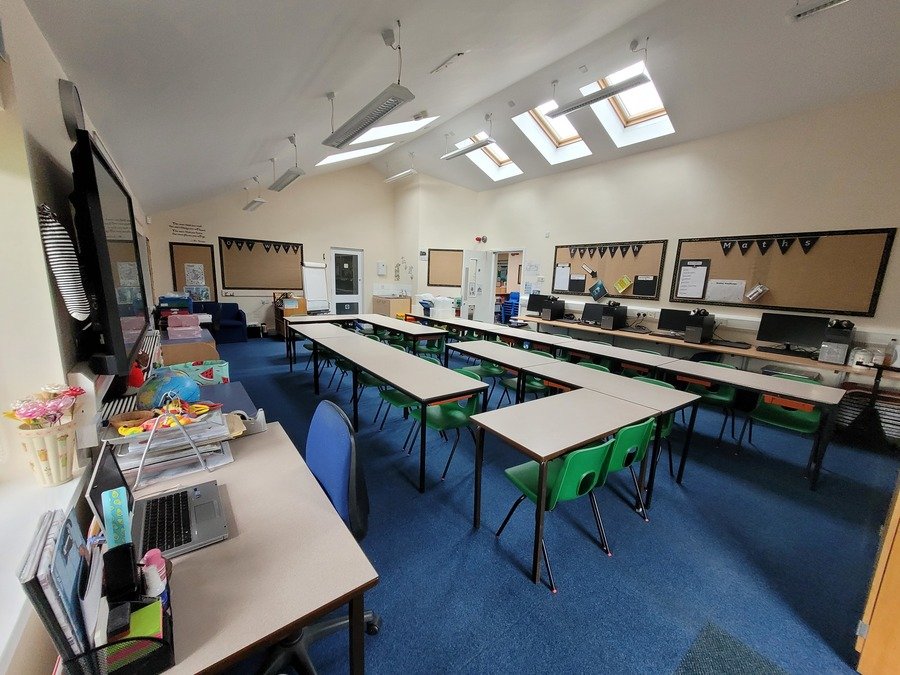 Year 6 is a hard-working, fun-loving place to be.
Year 6
Mrs Horton
Mrs Mills and Mrs Morgan
Welcome to Year 6. We are right at the top of primary school - the final step before heading off for high school. This is the culmination of a long journey filled with learning and growing. In Year 6 we expect our children to be excellent role models and develop confidence, responsibility and greater independence in readiness for their next steps. Our classroom is a place of high expectations, hard work, fun, excitement and laughter.
Our class focus is on The Americas - we look at the geography of North and South America and discover more about the countries, cultures and landscapes.
In English we continue to work on our reading skills, developing our ability to analyse texts; answering questions about content and authorial intent. In writing we work hard to develop our independence and ability to self edit. In Maths we build upon all our skills and use them to tackle problem solving, reasoning and multi-step calculations. In Science we study evolution, living things and their habitats, electricity, light and the circulatory and reproductive systems. In History we look at crime and punishment throughout time. In Geography we learn about the counties of England. We have the opportunity to learn an instrument during Y6 - this year it will be the djembe drums. Art and Design and Technology will be topics inspired by our learning in other subjects. This year always finishes with our big end of year performance.
Oh yes! And Y6 is also the year where we all get to go away together on the residential trip!
Autumn
This term we will be learning how to take care of our own little 'creatures' and use this to inspire some writing and DT work. We will also be dipping our toes in the world of Shakespeare and reading some classic poetry by William Blake. We will be revisiting place value in Maths, then looking at fractions, direction and position. In Science we will find out about Charles Darwin's theory of evolution and then look at living things and their habitats. In computing we always begin the year by looking at Online Safety - what it means and how to protect ourselves. We will then have some fun creating animated stories. We will look at how we can read and use maps and how to plan a journey both locally and further afield. We should hopefully be able to welcome some visitors into our classroom and learn from their skills in art and textiles. We will be off on our residential trip at the end of November.
Spring
In Spring we will be really busy making sure that we are completely ready and confident for demonstrating all that we have learnt when we do our end of Key Stage Two assessments. We will have a magical, wizardry experience to inspire lots of writing and help us use all the skills we have been refining. There will be a big focus on confidence building for test performance in reading and Maths, so that no child feels under any pressure and knows exactly how to achieve their best. We will continue our learning, looking at percentages, decimals, algebra, geometry and ratio. Our Science topics will be looking at electricity and then properties of light. In Computing we will look at programing and film making. In History we will follow the journey of crime and punishment throughout time, looking at the legacy of the previous justice systems and thinking about what has changed. In Art we will be finding out more about the Mexican artist Frida Khalo.
Summer
As we finally reach our very last term in primary school we will make sure that we get the chance to celebrate what has been an incredible journey. We will forge links with local high schools and find out how we can best get prepared for the big move. We will focus on responsibility, resilience, respect and resourcefulness - all the skills required for Year 7. Our written work will look at memoirs and think about texts to help younger readers. We will consolidate all our Maths skills and link to ICT, learning about spreadsheets and having time for some independent project work. Hopefully we will have another opportunity to spend the day cooking and learning about the culinary delights of Brazil with excellent tuition, once again, provided by Kinder Cooking. Finally the really big task this term is to put together an end of year show that will help us to truly celebrate the end of our primary school journey. Exciting times are coming!